How much do you know about restorative dentistry? If you have experienced a broken, chipped or worn tooth, dental treatments within restorative dentistry will be able to help repair the dental issue you may have and restore your teeth and smile to what they once were. At Warrendale Dental, we offer both routine and advanced dentistry for our patients, whilst offering high quality dental care and customer service for our existing patients and new prospective patients.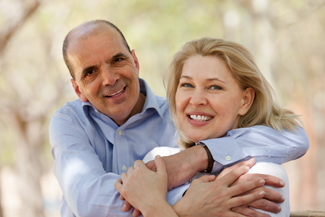 What to expect when you visit our practice, Warrendale Dental
Located in Ross-on-Wye, Warrendale Dental aims to provide high quality dentistry for our patients. As well as offering treatments within general dentistry including oral cancer screening, extractions and oral care, we also provide, as mentioned earlier, restorative treatment.
We also offer our patients treatment to replace missing teeth, with dental implants Herefordshire. These types of dental treatments also include bridges and crowns.
An insight into bridges and crowns
Although crowns and bridges are two different types of dental restoration treatments they both work to improve the appearance of your teeth.
If you currently have teeth which are either broken, decayed or discoloured, you may want to invest in crowns. Crowns are a type of cap which can be made out of ceramic, porcelain fused to metal, stainless steel or all metal, which completely covers a tooth. The type of crown you will receive will all be dependent on the dental issue you have and what the dentist thinks is most suitable for you. Crowns are usually made to be tooth coloured so not only do they have a more natural appearance, but they are undetectable when placed next to your remaining teeth.
Bridges on the other hand are considered to be a more extensive restoration treatment when compared to crowns, as bridges can be used to replace more than one missing tooth. Bridges can be made out of porcelain bonded to metal alloys, porcelain or acrylic for temporary bridges. Bridges can also be made out of other non-metallic materials, and can also be fixed to your jaw with dental implants.
Dental implants Herefordshire
Considered to be one of the best forms of tooth replacement, dental implants are known to be both a long lasting and comfortable solution for those who are missing a tooth or teeth.Our experienced team at Warrendale Dental have over 10 years of experience in fitting dental implants for our patients.
If you decide to opt for dental implants Herefordshire, you will notice many benefits. Firstly, dental implants are made to be durable, which means that with proper care, the implants can last in a patient's mouth for decades. As the procedure for this tooth replacement procedure requires for the dental implant to be placed in the jawbone, the replacement teeth are considered to be a more stable option when compared to other dental procedures such as dentures. This also means that with dental implants you are able to eat as normal and not worry about the implant shifting in your mouth. Dental implants are also said to be a comfortable tooth replacement solution and can be used to stabilise dentures and bridges.