Losing teeth is a horrible experience. Whether you got teeth knocked out in a sports accident, a crash, or they just plain wore out and had to go, being without your own biters and chewers is a big loss. All of a sudden, you are plunged into a world of tooth restoration. You have to compare and contrast and weigh up costs and benefits, length of use versus repeated replacement and whether the damn things will actually do the job. It's not fun.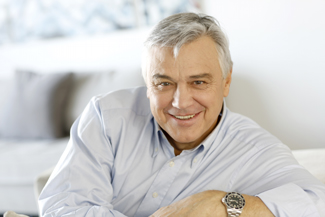 Here at Warrendale Dental, we hope to make the whole process easier. We have noticed over the last decade or so that dental implants in Herefordshire are becoming our patients' first choice when it comes replacing teeth. It's easy to see why. They have distinct advantages over the more old-fashioned alternatives.
Secure in the jaw
Most of the advantages come down to the fact that dental implants are inserted into the jawbone. They replace the root of the tooth. Dentures and fixed bridgework do not. Roots keep teeth stable and this goes as much for restorations as it does for natural teeth. Crowns supported by dental implants in Herefordshire do not wobble or slide around in the mouth.
Also, tooth roots, natural or restorations, stimulate bone cell renewal, keeping the jawbone strong and dense. Without roots, the cells are actively resorbed, and the jaw shrinks into a pointy witchy look and the face collapses inwards.
More food on the menu
With teeth that don't wobble, you can eat what you like, even crunchy or gloopy foods that can tend to be off the menu with dentures and bridges. A more varied diet is generally more nutritious so your overall health benefits.
Easy care
Dental implants in Herefordshire don't require much more maintenance than natural teeth. They can't decay, so all you need to do is make sure they don't fall victim to gum disease. That means twice daily diligent brushing and flossing and regular deep cleans with the hygienist. If you do that, your implants could last for decades, although the porcelain crowns may need to be replaced as they can wear out.