Taking proper care of your dental implants in Herefordshire from Warrendale Dental will not only keep your smile sparkling, but it will ensure optimal oral health. If you have recently received dental implants or are considering getting dental implants in Herefordshire, rest assured that maintenance couldn't be easier. A combination of a simple daily home routine and visits to Warrendale Dental will keep you smiling for many years to come.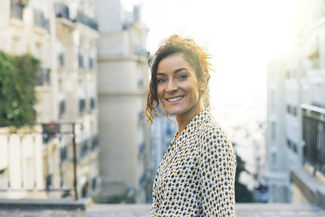 Brushing your dental implants
Brushing dental implants is very similar to brushing your natural teeth. We recommended that you brush at least two times per day and ideally after each meal. Dental implants in Herefordshire are more susceptible to scratches than your other teeth, so always use a soft toothbrush. Similarly, use non-abrasive toothpaste without baking soda or any stain removing chemicals.
Flossing
It is just as important to floss around your dental implants as it is to floss between the rest of your teeth. We recommend our patients look for floss that is made specifically for dental implants. Loosely wrap the floss around the side of each dental implant and gently pull it back and forth to successfully clear away any plaque and debris. An inter-dental brush can also be used to clean between teeth, implants and gums. Flossing will keep the tissue surrounding your dental implants healthy and can help to prevent infection.
Make sure you come and see us regularly
It is very important to come and see your dentist as recommended if you have dental implants in Herefordshire. In addition to keeping up with your regular dental cleanings, it is necessary to have one of our dentists examine your dental implants at each visit.
Our dentists will analyse x-rays to make sure that each implant is working properly with your jaw. Because so much of an implant functions below the surface of your gums, x-rays are very important for spotting early signs of a loosening or weakening implant. Additionally, we will closely examine your gums to ensure that they are healthy and that there are no signs of gum disease or gum recession around the implants. This regular check-up will ensure the longevity of your dental implants in Herefordshire.