Dental implants can sometimes take a little longer to install than other methods of tooth replacement, but once you have them, they're good for many years, or even a lifetime with the correct care. Compare that to other options, like a fixed bridge or denture, which need to be replaced every five to seven years and you'll see that getting dental implants in Herefordshire may even save you time in the long run.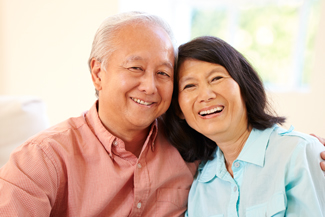 The first stage
If you are a candidate for dental implants in Herefordshire, they will be surgically placed beneath your gum line by one of our dentists here at Warrendale Dental. Fortunately, patients who are in good oral and overall health are generally eligible candidates for dental implants in Herefordshire. The procedure is completed under local anaesthetic, which numbs your jaw, while sedation is available for longer or more complex placements. This is to ensure the highest level of comfort possible for every patient.
The recovery
In the time between dental implantation and restoration, your jawbone will grow around the titanium dental implant. The length of time it takes for the jawbone to grow around the implants will depend on the health of your jawbone, but is usually between three and six months.
Your new teeth
After your jawbone has healed, you will return to see one of our dentists here at Warrendale Dental to begin the final restoration of your dental implants in Herefordshire. The top of each implant will be exposed once again and a connecting abutment will be placed on top. After one more brief healing period for the gums, the crown, bridge, or denture will be securely affixed to the dental implants.
Maintaining your new smile
Modern dental implant procedures are more than 98% successful, but even initially successful implants can fail if not maintained properly. With a healthy lifestyle and good oral hygiene though, you should be able to enjoy your dental implants for a lifetime. We always ask our patients to make sure they are eating a balanced, nutritious diet, brushing teeth at least twice a day and visiting us regularly for check-ups to ensure the longevity of their dental implants in Herefordshire.