You have no doubt heard about how dental implants in Herefordshire have been transforming people's lives, giving them back the full functionality of their teeth. But do you know how they work exactly?
Here at Warrendale Dental Care in Ross-on-Wye, we have seen time and again, how having dental implants in Herefordshire gives people back their enjoyment of life.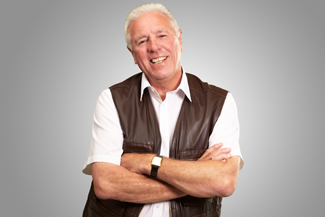 Being able to eat
We all enjoy a good curry, a good soup or stew, but imagine if that was all you could eat. Maybe you don't even have to imagine being restricted to a soft food diet because you are already on one. This could be the case if you have lost so many teeth that the remaining ones no longer have their opposite number to chew against. Or it could be that you have been wearing dentures, which only offer about a quarter of the chewing power of a full set of natural teeth.
When you have dental implants in Herefordshire, you get the full chewing power of your jaws back. This means that you can once again bite into a delicious, crunchy apple, even a toffee apple if you want. You can eat that pork crackling, those nuts. Nothing is off limits.
Eating is such a fundamental and important pleasure in life that it is only when you have it taken away that you can appreciate how much it means to be able to eat well.
Being able to talk and smile
If you have gaps that are visible, or if you wear dentures that don't quite fit anymore, then you are probably very self-conscious when you smile or laugh. You don't want people to spot the gaps, see the wobble. Because dental implants are fixed into the jawbone, you can fill in the gaps and not worry about developing a wobble. There's an amazing freedom that comes with not having to worry about what people are seeing your mouth.
So, if you'd like to get that freedom back, eat what you like and laugh like a hyena again, then you need to explore dental implants in Herefordshire with us at Warrendale Dental Care. Come in and see us. We'd love to help you.