Many different steps make up a tooth-replacement treatment using dental implants. In Herefordshire, at Warrendale Dental, we are here to ensure that each of these goes as smoothly as possible when you restore your smile with us.
One of the skills we offer is communicating detailed information about your treatment to you in a way that is understandable and useful.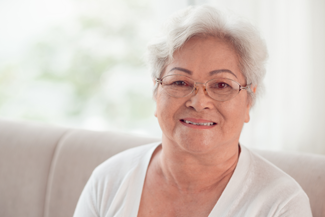 Many patients want to know about the construction of their dental implants. If this is you, then we are happy to give you as much detail as you want. We can also show you a dental implant when you visit the clinic. This equipment is going to become a vital part of you so find out as much as you need to in order to make yourself comfortable.
Titanium base
The base of a dental implant is usually made from titanium or other biocompatible material. Titanium has a long-standing history in the medical world and has many applications. This is because it is strong and resistant to corrosion.
Titanium also has another unusual quality that makes it ideal for dental implants in Herefordshire. It bonds readily to bone during a process called 'osseointegration'. This quality is utilized by Warrendale Dental when we place dental implants.
We expect your jawbone to bond with your new equipment, in part, due to the material it is made from. This means that it effectively becomes part of the body and allows you to place a great deal of pressure on it. When you consider the many movements and directions of chewing foods, you'll understand why this helps to create the superior eating abilities that come with dental implants in Herefordshire, compared to other tooth replacement methods.
Teeth on top
Your new teeth are fitted to the tops of your dental implants. It is common to have a single tooth replaced with just one dental implant as well as multiple teeth mounted on several. Sometimes, more than one tooth can be supported on a single implant depending on the location of the gaps and the strength of your jawbone. We create a unique plan for recreating your perfect smile when you visit Warrendale Dental.