Deciding to get dental implants in Herefordshire can take time. There are pros and cons to weigh up. These include:
How effective dental implants are as replacement teeth
How long treatment takes
The pain involved in fitting
How often they need to be replaced
Cleaning and maintenance
The cost.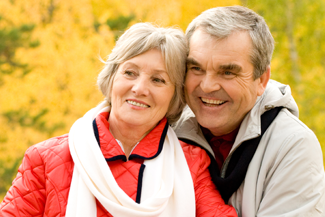 When you come to us at Warrendale Dental Care in Ross-on-Wye, we can talk you through the benefits of dental implants and the treatment process. But let's take a quick look at some of these issues here now:
How well do dental implants work?
When it comes to replacing lost teeth, dental implants are the most effective method. They give you back 100% of your chewing power, which means you can eat whatever you want with dental implants, in exactly the way you did before you lost your teeth. No having to cut up apples or meat; you can just bite right in.
Also, because dental implants are fixed into your jawbone, there's no embarrassing wobble to worry about.
Pain
We can fit your dental implants under local anaesthetic because there are fewer nerves in the jawbone to transmit pain to the brain. You can also have sedation if you are anxious.
Replacing dental implants
Your dental implants in Herefordshire will last for at least 15 years, and more likely decades, if you take good care of them. The crowns, which are made of dental porcelain, may well wear out and need replacing, but the implants themselves can be with you for life.
Cleaning and maintenance
The crowns can't get decay, but you need to watch out for gum disease. Keep your dental implant-retained teeth free from plaque with diligent twice-daily brushing for 2 minutes, flossing and regular deep cleans with the hygienist. That's all there is to it.
Treatment process
It takes 2-6 months to go through treatment. There is the preliminary consultation and then fitting. The healing stage, during which the implants integrate with your jawbone, is what takes the time. Only after this is complete can you move from soft food to eating what you like.
Why not book a consultation with us to find out how dental implants in Herefordshire can change your life?