Months of teething as a baby, years of wobbly milk teeth and finally you are left with 32 adult teeth, more or less. These are meant to last you a lifetime and for some they do. But for many of us, tooth loss due to accident, injury or dental disease is a more likely scenario. Thankfully, you don't have to live with unsightly gaps or uncomfortable dentures, you can choose dental implants in Herefordshire instead.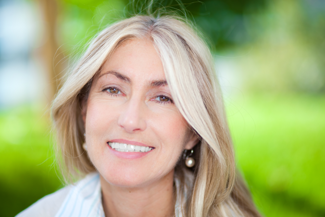 So how many teeth have you lost? One? 2? All 32? It doesn't matter with dental implants in Herefordshire from us here at Warrendale Dental because these miraculous dental inventions can replace any number of missing teeth. Here's how:
Rooted in a solid foundation
Dental implants are small titanium screws that are placed directly in your jawbone. Here new bone tissue weaves around them and that is what gives them a strong foundation to support replacement crowns that are attached on top. A single dental implant can support 1-3 crowns. You can even replace a whole jaw of teeth with only 4-6 dental implants in Herefordshire. This helps keep costs down, as 32 missing teeth does not mean 32 dental implants.
Designed to last
Titanium is a durable and biocompatible metal, which means your body won't attack it. Combined with the fact that dental implants are rooted in your jawbone, this means your implants are built to last. How long for? If you take good care of your dental health, decades or even your entire lifetime. The crowns attached on top may need replacing every 15 years or so as they wear down from all that chewing and clashing together of your teeth.
Straightforward maintenance
Dental implants in Herefordshire, as elsewhere, don't need any special care to last. Twice-daily brushing and flossing, regular dental check-ups and hygienist cleanings is all you need to do and is hopefully what you are already doing anyway to keep your natural teeth in good shape.
To find out more about dental implant treatment, get in touch with our friendly dental team today and we'll book you in for a consultation with our implant dentist.