Dental implants in Herefordshire are a form or restorative dentistry, and therefore aims to mimic or maintain the natural tooth within the mouth. Dental implants are a more popular choice for many patients who have unfortunately lost teeth within the mouth, as they create a stable base and are aesthetically pleasing.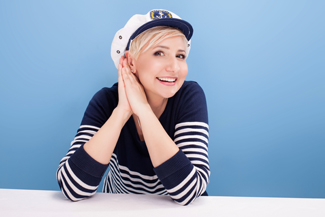 The base of the dental implant is a small titanium screw that is inserted within the skull, and aims to mimic the root of the tooth. The titanium screw is typically less than one centimetre long, and provides a sturdy base for the abutment. The abutment (also commonly referred to as an 'connector') aims to link the titanium screw and the porcelain crown. The connector could be argued as the most important aspect, however the crown is by far the most aesthetically pleasing. The porcelain crowns we offer are always individual to each patient, and are custom made for everyone. Porcelain crowns are custom made in terms of their shape and their shade, and aim to replicate the tooth's natural crown.
Are dental implants suitable for several missing teeth within the mouth?
Yes! Many individuals may believe that dental implants are only appropriate for the replacement of one tooth, however this is not the case. Losing multiple teeth within the mouth can be stressful for our patients, however one single implant can support a bridge of up to three porcelain crowns! Dental implants can even be used to replace dentures, as they are viewed as a more stable option. If you are a patient who is missing one or even both arches of teeth, then all-on-four dental implants may be suitable for you.
How much do your dental implants in Herefordshire cost?
We understand that undergoing any dental treatment can be a huge emotional and financial investment, which is why we offer our patients financial alternatives. Patients may wish to avoid a hefty upfront cost, which is why we offer monthly payment plans, to allow our patients to spread the cost. At our dental clinic we use a financial plan called 'DenPlan' which is an excellent alternative to more traditional payment methods. It is important to remember that the cost of a dental implant may vary greatly depending on the severity of the patient's case.
What if I feel nervous about receiving dental implants In Herefordshire?
Many patients may feel anxious when undergoing any form of dental treatments, this may be due to a wide array of factors. An irrational dental fear (also commonly referred to as a phobia) may be triggered by negative childhood experiences, that can unfortunately be carried into adulthood. At our clinic, we strive in making all of our patients feel at ease, and therefore calm their nerves when undergoing any treatment with us.