Dental implants in Herefordshire are essentially a form of restorative dentistry, that aims to restore teeth with both a root and crown. Dental implants could be argued as the best form of tooth replacement, and has been hailed by many as such. Despite common misconception, dental implants are not only used for tooth replacement, but also for denture stabilisation. Individuals who have dentures may wish for further stabilisation, which can dramatically increase the use of their dentures, as well as the maintenance of their smile. Dental implants essentially consist of three components, one of which being the base. The base of the dental implant, the actual implant itself, is a small titanium screw (typically less than one centimetre long) which aims to replicate the root of the tooth.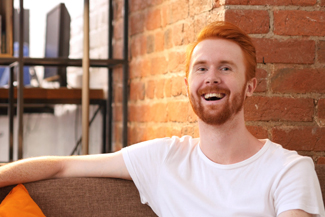 The second part of the replacement tooth could be argued as the most important, and is called the connector (also commonly referred to as the 'abutment'). The abutment aims to connect the base of the implant, to the replica crown. The most aesthetically pleasing part of the implant should be the porcelain crown. The porcelain crown aims to mimic the natural teeth remaining in the patient's mouth, and is made specifically for each patient. The porcelain crown is unique to each of our patients, as we match the shade and the shape of the tooth to make it appear as natural as possible.
Why is it important to replace a missing tooth using dental implants in Herefordshire?
Many individuals may have lost one (or even several teeth) within the mouth, and may not realise the damage it could be causing. Having a missing tooth can cause a build-up of bacteria, which can lead to the development of oral diseases such as gum disease. Missing teeth can cause discomfort or even pain to our patients who are attempting to partake in daily oral tasks such as eating, and cleaning the teeth. Missing teeth can cause your jaw bone to shrink, and therefore your gums to recede. Gaps in the gum line can cause a build- up in plaque and tartar on remaining teeth, hence why dental implants are a great solution.
In terms of appearance, individuals may not wish to have missing teeth, as it can cause speech problems, and lowered self-esteem.
Do dental implants In Herefordshire require a vigorous aftercare regime?
No! Many individuals incorrectly believe that dental implants may require special treatment once healed, however this is not the case. Once a patient's dental implant is completely healed (the time can vary depending on the severity of the patients case) patients can clean their teeth in the same way as they would for their natural teeth. Dental implants have a stabilising aspect, as well as having long lasting durability. Patients invest emotionally and financially in their dental implants, however they can be assured that with correct dental care they can last a very long time.
Finance options
At our clinic in Herefordshire we assure our patients that they can choose their financial plan,in order to suit them individually. Patients undergoing dental treatments may wish to avoid a hefty upfront cost, which is why we offer our patients monthly payment plans.