Individuals who may decide to undergo having dental implants may have lost one or even several teeth within the mouth.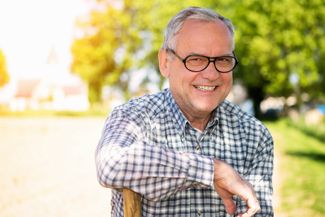 Dental implants are essentially small titanium screws that are inserted, using a special dental drill, into the jaw. Dental implants consist of three items, one of which is the dental implant itself (which is also commonly referred to as the base). The second part of the dental implant could be argued as the most important, as it connects both the implant and the porcelain crown together, hence why it's commonly referred to as the connector. The connector, which also may be called the 'abutment', is connected to the porcelain crown.
What is a porcelain crown, and what is its role in the dental implant in Herefordshire?
The porcelain crown is the 'tooth looking' part of the implant, and could be argued as the most important part aesthetically. Crowns can be used within other forms of dentistry for preventive reasons (in order to strengthen a weak tooth). Dental implants in Herefordshire are unique to each individual patient in the way that they are custom made. The porcelain crown is matched uniquely to each patient's surrounding teeth, to ensure it matches the shade and shape of the surrounding teeth within the mouth.
Why might individuals have missing teeth within the mouth?
Individuals may have missing teeth within the mouth for a wide array of reasons, one of which may be due to health concerns. One example of an oral disease which may lead to tooth loss (among other symptoms) can be gum disease. Tooth loss may be an obvious sign that something is not right in terms of your oral hygiene or health. Individuals may endure tooth loss due to an accident, such as falling off a bike.
Can missing teeth be left untreated?
Missing teeth left unresolved within the mouth is not recommended, this is due to health concerns which may develop as a result. Missing teeth can cause discomfort when completing daily dental tasks, such as eating, and cleaning the teeth. The hole left within the mouth may encourage bacteria to breed, which can cause further problems.
How much do dental implants cost?
The price of dental implants varies greatly between each patient, and the number of teeth missing within the mouth. The cost of a single dental implant may be a considerable outlay, however patients might not have to pay for their dental implant treatment upfront. Having a monthly finance plan can make it possible for patients to undergo their chosen treatment without paying a hefty upfront cost.
What if I feel nervous about visiting my local dental clinic?
Many individuals may experience some nerves when visiting their local dental clinic for a wide variety of reasons, one of which may be due to an irrational fear. An irrational fear, also commonly referred to as a phobia, may be triggered because of a negative childhood experience for example. If you are an individual who does feel nervous, then you are more than welcome to speak to one of the members of our team, to ease your concerns.