Dental implants are essentially small titanium screws that are put into the jawbone, in order to replicate a natural tooth root. Dental implants all consist of the three main components, the base, the abutment (also known as the connector) and the porcelain crown or bridge (as a few examples). Dental implants are inserted into the mouth, and can be maintained in a similar way to normal teeth. Dental implants all work in the same way, however the attachment varies. Single dental implants, as an example, use a porcelain crown to replicate  one single tooth within the mouth. All-on-four dental implants are self-explanatory in the way that they use four dental implants on one row of the mouth to support a dental bridge (essentially made up of porcelain crowns). These are just a few of the many examples of the wide array of dental implants which are available. Individuals who may choose to undergo this form of dental treatment may have lost one or even several teeth from within their mouth.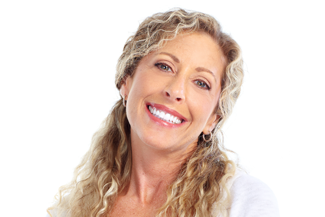 Individuals may choose to undergo their dental treatment with us at Warrendale Dental Care for a variety of reasons. We are unique in the way that we offer a wide array of types of dental implants, which can be attractive to potential patients. We strive to ensure our patients feel comfortable when undergoing treatment with us. We also aim to create a clean, professional, and comfortable environment for our patients, whether they see us regularly or are visiting us for the first time.
What causes the loss of teeth from within the mouth?
Teeth can be lost from within the mouth for a wide variety of reasons, some of which can be due to oral health concerns and issues. Gum disease for example can cause tooth loss. Cavities within the mouth that are left untreated (leading to a bacterial spread) can also result in tooth loss.
Incidents in daily life, especially with those who live an adventurous lifestyle, can also be a contributory factor in losing teeth, when indulging in sports or other more precarious physical activities. But the simple act of tripping over a kerb can also end up with the same result. Younger individuals may be more likely to lose teeth if they also have an active lifestyle.
What if I feel nervous when visiting the dentist?
If you are an individual who experiences anxiety when visiting your local dental practice, this may be for a wide range of reasons. Patients who have developed an irrational fear of any dental scenario may have experienced a negative incident as a child which has frightened them, continuing into adulthood. Regular check-ups and appointments may also be avoided for other reasons, such as the financial fear of a hefty lump sum after a dental treatment. Talk to us about any of these anxieties you may be feeling so that we can set your mind at rest.
Do you offer finance options?
At our surgery in Herefordshire we offer finance plans for those who need them where possible. We fully understand that patients who have chosen to undergo private dentistry with us may not have the initial money for their treatment. Prices will vary according to the complexity of the treatment required and the time over which treatment will be performed.