Modern production techniques allow your substitute teeth to be produced with a high degree of precision. Dentures and bridges can be meticulously shaped to provide great functionality. However, the stability of replacement teeth can often be a source of irritation if you have to spend lots of time using adhesives or readjusting clips. Having dental implants in Herefordshire will bring you long-lasting stability as well as finely crafted new teeth. At Warrendale Dental, we can provide personalised substitute teeth that will last for decades. If you'd like some Herefordshire dental implants that look great and do their jobs reliably without any hassle, you've come to the right place.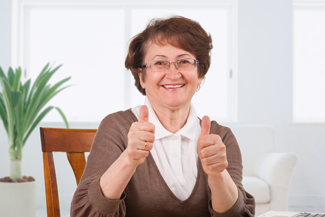 Transforming dental experience
Dental implants in Herefordshire will change your dental experience for the better. Using contemporary technology, knowledge, and skill, we will take away the problems that developed when you lost your teeth. No matter how many teeth you've lost, we can give you a solution that performs as well as your natural teeth did. They're just as easy to keep clean, and you don't need to adjust them because we make sure they're firmly affixed during the implanting process.
To acquire dental implants in Herefordshire, you first need to come and talk to us. Our friendly staff will discuss your oral health history and help you plan your dental future. We'll use 3D-imaging software to form a detailed impression of your teeth. We'll also assess the condition of your jaw. It's crucial that your jawbone is sufficiently dense, so some preliminary treatment could be required before we progress to the next stage.
Receiving Herefordshire dental implants
In an episode of minor surgery, our dentist will place your Herefordshire dental implants into your jawbone. The implants are small metal posts that resemble screws. Afterwards you'll have some time to rest before you return to our practice, where we'll attach your custom-made new teeth to the implants.
Alongside the implants' longevity and performance, you'll also find that your facial bone structure benefits from this treatment. That's because the implants prevent deterioration in the jawbone, so you won't develop the sunken appearance that often comes to those who have lost their teeth.