Dental implants are very different from conventional dentures and bridges because they have the ability to integrate with the bone and become a part of the body – just like the missing tooth roots they are replacing.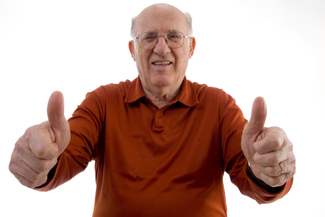 At Warrendale Dental Care, we provide a wide range of dental implants in Herefordshire, designed to replace from one to several missing teeth. Modern dental implants are much more creative than implants a few decades back and offer many different tooth replacement solutions – even for patients with many missing teeth.
The mechanics of dental implants
The science behind dental implants is very easy to understand. These small posts are inserted into the jawbone, in the places of the missing tooth roots. There, they are integrated with the jawbone because they are made of titanium, a metal alloy that bonds with bone tissue. This process, which is formally known as osseointegration, is different for each person. Some patients may need a few weeks for their implants to fuse into the jawbone, whereas others may need several months before this process is completed. Once osseointegration is achieved, our implant dentists will adjust your replacement teeth over your dental implants. In some cases, restorations can be placed on the same day as the implant operation.
Turning your loss into a gain with dental implants in Herefordshire
Dental implants have many benefits, some of which cannot be achieved with conventional tooth-replacement methods. Unlike bridges and dentures that sit on the gums without interacting with them or stimulating them, dental implants function just like real teeth, allowing the circulation of blood from the roots to the crowns. Over time, this leads to tissue growth and prevents the jawbone from deteriorating. Moreover, dental implants do not harm existing teeth – instead, they protect them from moving into the gaps created by the missing teeth, thus preventing further tooth loss. Last but not least, dental implants last longer than any other tooth replacement procedure – in fact, they can last for many decades if you take proper care of them. And they are not as expensive either if we take into account that dentures and bridges need to be replaced more often than them.