Missing one or more teeth? If you are missing many teeth and you have been wearing dentures for a long time, you may have had enough of the hassles that come with them. If you are only missing one tooth and the gap is hard to see, you may be tempted not to replace it. However, this is not a wise decision. Tooth loss – even when only one tooth is involved – is quite serious and can lead to severe dental issues in the long run.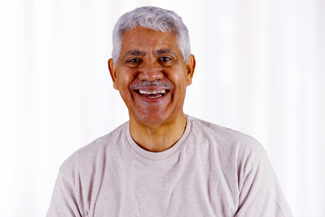 At Warrendale Dental Care, we believe that dental implants in Herefordshire are the most reliable treatment for missing teeth. If you want to enjoy a restored oral function for years to come, you should consider dental implants over temporary options such as bridges and removable dentures. Dental implants in Herefordshire are easy to install, affordable and have many benefits for your oral health and wellbeing.
Protect your healthy teeth from shifting
A lost tooth is not only a gap in your smile. Over time, the neighbouring teeth will move closer to the gap – in an attempt to close it – and this can lead to serious problems, including further tooth loss and bone deterioration. By filling in the gaps created by lost teeth with dental implants, you can avoid both problems and ensure that your teeth remain strong, healthy and functional.
Protect your jawbone from deteriorating
Every time you lose a tooth, a connection with your jawbone ceases to exist. This is because teeth are made of a complex web of tissue that sends blood and other nutrients to the jawbone through biting. When the biting process is disturbed by tooth loss, then your jawbone will gradually start to deteriorate. Dental implants act as tooth root replacements and restore the balance in your mouth, ensuring that all nutrients reach your jawbone. Moreover, dental implants have the ability to help the jawbone regenerate.
Improve your confidence
Missing teeth are not a pleasant sight and people who have them are more likely to hide their smile or avoid socialising. If you want to start feeling good about the way you look, then why not try dental implants in Herefordshire?