Get the perfect replacement teeth with dental implants, Herefordshire
If you are someone who has suffered from the loss of a tooth or several teeth, then you will understand the long term impact and discomfort that can be caused. The loss of a tooth or teeth can also have a major effect upon the functions of the mouth, as everyday tasks such as eating, and drinking may become difficult or painful as you are using the fleshy gums to carry out the function of the teeth when chewing or biting food.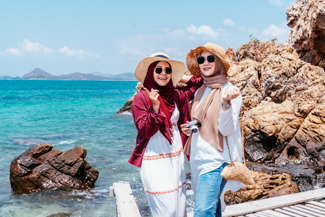 While the traditional bridges and dentures go some way to addressing the loss of teeth, they do not provide a fixed in place solution and come with challenges of their own, a common complaint with such dental devices is a movement within the mouth. For those looking for an alternative fixed in place solution to tooth loss, we would recommend that you consider dental implants, Herefordshire, as they have many advantages that other solutions may not be able to provide.
Hard-wearing solution to last you an entire lifetime
Dental implants, Herefordshire, are designed to withstand the rigours of use in everyday life, meaning they are strong enough to cope with the toughest of foods. The days of you avoiding tough foods, such as steak, can finally become a thing of the past.
For those who have lost teeth at the front of the mouth, it makes them conscious about the look of their smile or avoid smiling completely. These implants may provide the ideal solution and return their smile to its natural look. This then creates a smile they are happy to use and that others may find pleasing once again.
Created by placing a titanium screw into your jawbone, this helps to form a sturdy foundation for your new tooth to sit on and will hold it firmly in place. Your new tooth, or crown, is created from a hard-wearing ceramic material and placed at the top of the screw.
This new tooth is moulded and coloured to make it look just like a natural tooth, allowing it to fit in with your natural teeth. Once in place, you will be shocked at how natural looking your new tooth will be.
Common causes of tooth loss
The idea that the main cause of tooth loss is due to poor oral hygiene is not totally correct, as while it is one of the main causes, an accidental loss may well account for more cases. Sports injuries, road injuries, and accidents in the home all account for accidental loss of teeth.
We must also consider that some illnesses and their treatments may also cause tooth loss, this can especially be true of some of the more severe cancer treatments.
The hidden benefits
Dental implants, Herefordshire, also come with some hidden medical benefits, as once in place they can help to encourage the growth of new bone material in the jawbone, as well as provide support to any teeth in the surrounding area. These are just two more good reasons for considering this as a treatment option when dealing with tooth loss.
We are a caring family dental practice providing professional high-quality dental care including implants, Invisalign orthodontics and cosmetic dentistry.
---