Dental implants for better oral health
Poor oral hygiene is the main cause of tooth loss amongst adults. Plaque and tartar can build up in your mouth and result in an array of dental issues. Cavities begin as small holes in your teeth and can progress to tooth decay which, if left untreated, can result in tooth loss. Visiting the dentist on a regular basis can help prevent excessive plaque and tartar building up on your teeth and it can also help detect any dental issues early on, so that they can be treated successfully and prevent any further damage to your surrounding healthy teeth.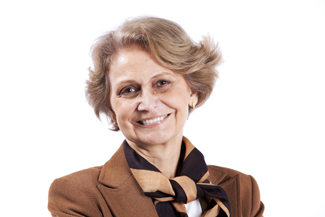 Here, at our practice, we recommend that you visit us at least once every six months and if you are prone to dental issues then more frequent visits would be beneficial for you. If you have lost a tooth whether as a result of poor oral hygiene, avoiding the dentist or an accidental injury to your mouth, then it is important that you contact us as soon as possible.
Tooth replacement therapy has become widely established over the last few decades and here at Warrendale Dental we are proud practitioners of dental implants Herefordshire.
Dental implants Herefordshire have been used in dentistry for more than 50 years, however it is only in the last couple of decades where they have seen a surge in popularity and are now known as the gold standard in tooth replacement. Whether you have lost a tooth, you have multiple missing teeth or you would like to replace the full set of your teeth, speak to our dentist about dental implants Herefordshire and how they can benefit you.
Speak to our dentist about dental implants Herefordshire
You will need to undergo a thorough examination of your teeth and gums to make sure that there are no underlying issues present. Our dentist may recommend that you have a session with the hygienist to remove any excess plaque and tartar from your teeth prior to dental implant surgery. The surgery itself is carried out in a couple of stages and can take several months to complete. Therefore, it is important that you contact our dentist earlier on to help begin the process, as missing teeth can be uncomfortable and embarrassing as an adult and we can help you address this successfully very soon.
Dental implant surgery provides a strong, successful and long-lasting tooth replacement option. We have carried out thousands of implant surgeries, so you can rest assured that at our practice you will receive excellent dental care and fantastic customer service. We are here to ease your nerves and ensure that the process is a seamless experience for you from beginning to end.
Dental implants Herefordshire involves a minor invasive procedure, however if you suffer from dental anxiety or phobia then you can rest assured that our priority is your oral health and we will aim to ensure that we minimise any discomfort as much as we possibly can. You may wish to speak to our dentist and find out about being sedated during the process for further ease and comfort.
---