We all understand the importance of our having good standards in our oral health and hygiene, this leads to many of us spending a great deal of time looking after the best interests of our mouths, gums, and teeth so that they will be able to cope with the rigours and hazards we expose them to throughout our lives. However, we must also be aware of the fact that no matter how much care we give to looking after our teeth we can never really plan to avoid any harm that may come to them in the shape of accidents.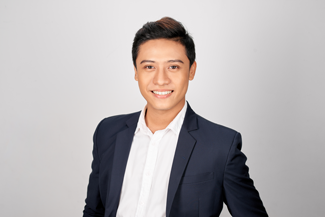 Knowing what solution is available if the worst should happen due to an accident is something we would all like to know. This includes knowing that something is available should you lose a tooth or several teeth because you have been involved in an accident.
Dental implants, Herefordshire, could be a realistic solution to any tooth loss you may have experienced due to being involved in an accident, that offers you a permanent, fixed in place solution that is designed to last you a lifetime with everyday regular use just like your own natural teeth.
Understanding dental implants, Herefordshire
When creating a replacement for a tooth or some teeth we need it to be created in a way that makes it extremely strong and hard-wearing, it must also be made to look and feel completely natural as well as being capable of being used in a perfectly natural manner, just like the tooth or teeth that we may have lost. These factors make the materials being used in the creation of the replacements of paramount importance within this form of treatment.
The base of the replacement is a screw made from titanium that is inserted into the jawbone, this will help to create a strong and stable base for a crown to sit on top of to form your new replacement tooth. The crown is made from a hard-wearing ceramic material that is both shaped and coloured, allowing it to look like it is one of your natural teeth making it virtually indistinguishable from any of your natural teeth surrounding it.
Regaining the normal usage of your teeth
If you are someone who has suffered the loss of a tooth or several teeth you may have noticed small changes in your habits when it comes to using your mouth. Some people start to avoid tougher foods as chewing and biting can be difficult as these tasks are being carried out by the gums and jawbone, which are not designed for these tasks.
Once you have your replacement teeth via dental implants, Herefordshire, you will once again be capable of enjoying the toughest of foods, meaning that enjoying a steak dinner will no longer be an issue.
Those who have lost teeth at the front of the mouth may stay to feel conscious about the appearance of their smile, some may seek to avoid smiling altogether. Having replacement teeth may allow someone to regain the look of the natural smile they may feel they had lost.
We are a caring family dental practice providing professional high-quality dental care including implants, Invisalign orthodontics and cosmetic dentistry.