Choosing to receive private dental health care can be considered a large emotional and financial investment. Hefty upfront dental costs can be a deterrent for many, which is why our clinic within Ross-On-Wye aims to lift the financial burden for our patients. We never ask our patients to pay for their dental treatment as an upfront cost.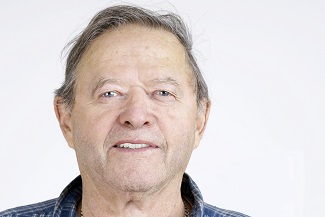 Our monthly payment plan
Our clinic understands that paying for dental care can be stressful, which is why we offer our dental implants for an affordable amount each month (with the use of a quote reference). Our zero per cent finance plans allow our patients to pay off their restorative dentistry, with no interest on top of their treatment.
Need more time?
We understand that patients who are receiving dental implants in Herefordshire may bear varying financial situations, which is why we promote variety. Many of our patients may embrace 0% interest over a twelve month period, however some of our patients may need a little longer. If you are interested in spreading the cost of your dental implants, we offer a low credit payment plan for a time span of two years or more.
Finding a solution that suits you
Aside from our flexible finance plans, many of our patients may be unsure of which option is best suited for them, and their needs. If you are considering receiving dental work, but are confused about your treatment costs, feel free to give us a call, or discuss your concerns with an initial consultation at our clinic.
Can dental implants in Herefordshire be used for the replacement of multiple teeth?
Yes! Many of our patients may believe that dental implants are only suitable for the replacement of single teeth, however they can be used to replace multiple teeth within the mouth. Single dental implants use one titanium screw (which aims to replicate the natural tooth root) to support one crown, however multiple implants can be used to support a 'bridge'.
How do dental implants replace several teeth?
Dental implants have been hailed within the field of dentistry as an excellent form of tooth replacement, which is why they are also used to replace several teeth within the mouth. A single dental implant can be used to support one crown, however it can also be used to support up to three connected porcelain crowns.
Patients who have lost a whole arch of teeth
Patients may have lost a whole row of teeth due to health concerns, however a whole arch of porcelain crowns can be supported by just two or four dental implants.
Dental implants are not only used for the replacement of missing teeth
Despite common misconception, dental implants can be used for alternative reasons. Patients of the older generation may find living with dentures hard, due to their unstable and uncomfortable nature. If you are struggling with dentures, dental implants can help you.
How it works
Dental implants can be used to stabilise dentures, meaning they can be cleaned, and cared for in the same way as natural 'normal' teeth.