Tooth loss is something that can occur at any age, but it does become more likely as you age. It's not inevitable, especially if you take good care of your oral health. Here at Warrendale Dental, we aim to give you all the advice and care you need to keep your teeth and gums healthy.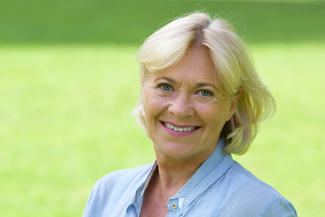 However, if you do lose a tooth or even a few teeth, we can offer dental implants in Herefordshire to resolve the issue so that you don't have to lose any confidence in your appearance.
But what are the causes of tooth loss? Here we explore how and why this can happen, and address what you can do to prevent this from happening, or indeed from recurring if you have already had this issue.
Gum disease
Getting older makes gum disease more likely and it's an issue for many adults as they advance in years.  It's not always noticeable until it's in the more advanced stages and there is a high risk of tooth loss. This is especially true when it comes to smokers. The chemicals in cigarettes can mask the symptoms of gum disease so that you aren't aware of a problem until very late in the day.
What symptoms should you look out for if you're concerned about gum disease? If the gums are inflamed or bleeding when you brush, or you're experiencing increased sensitivity – gum disease may well be the culprit. If you're in any doubt about this, you should come to see us as soon as possible so that we can take the necessary steps to treat the issue. The earlier you seek treatment, the easier it will be to treat and you'll be much less likely to experience tooth loss as a result of the roots being affected by unhealthy gums.
Keep it clean
Cleaning and flossing your teeth as part of your daily routine doesn't just make them look better and help you to maintain fresh breath, it also helps protect you against tooth loss. If you don't regularly remove plaque and food debris from your teeth, bacteria grows at an increased rate in the mouth. This can cause damage to the enamel of your teeth and your gums, as well as accelerating any decay.
It's a good idea to make regular appointments with us to check on your teeth and gums. We can give you advice on brushing and flossing techniques, and spot any areas that you may have neglected – so we can resolve any potential issues before they develop into more serious problems.
Other causes of tooth loss
Some people lose teeth because of being in an accident or sustaining a sporting injury. Some kinds of medications can cause the mouth to be dry, this can speed up the growth of bacteria in the mouth – and potentially cause tooth loss in the long term.
If you have experienced tooth loss, contact us to find out how to restore your smile with dental implants in Herefordshire.