You've probably heard of dental implants in Herefordshire, but what is an implant supported bridge? Is it something that might benefit you? Here at Warrendale Dental, we are happy to discuss all of your options when it comes to achieving the smile you deserve. Here, we explain what an implant supported bridge is and the patients that are usually considered to be good candidates for this kind of treatment.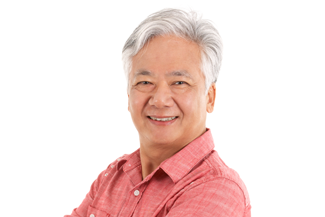 Dental bridges are usually fixed to natural teeth, but an implant supported bridge is fixed to dental implants instead. This technique means that the bridge is stronger and more durable than when it is supported by your own teeth. It also looks more natural too, so often gives you a better overall look than a traditional bridge.
A tooth or teeth missing
A bridge that is supported by dental implants can be an effective treatment for patients who have one or several teeth missing in a row. This being the case, we can place your implants and attach the bridge without disrupting the rest of your natural teeth
In fact, this kind of treatment helps to give added support and strength to your remaining teeth. This is because when you have gaps where teeth have been lost, the remaining teeth can shift into a new position – which can have a significant impact on your smile.
Healthy jaw bone
In order for dental implants in Herefordshire to be effective, whether they are being placed as a stand-alone treatment or to support a bridge, you need to have enough healthy bone in your jaw. This is so that the implants have a stable base and can be as effective and natural looking as your own teeth.
If you have waited a long time to resolve the issue of missing teeth, it is possible that you may not have sufficient healthy bone to enable the procedure. If this is the case, we may suggest bone grafting. This can be a very effective means of achieving the best possible result at the end of your treatment; and ensuring that your implants last for as long as possible.
Is your oral health up to scratch?
Whether you are getting dental implants in Herefordshire or an implant supported bridge, you will need to have good oral health prior to starting your treatment. We can assess the health of your teeth and gums to determine whether or not you are a good candidate for these treatments. If there is any kind of issue, such as gum disease, we can work with you to treat it before commencing implant treatment.
Stopping smoking is important for your oral health in general, but it's especially significant if you are thinking of getting implant treatments. Smoking can impede the healing of your implants and slow the progress of your treatment.
Should you get an implant supported bridge?
There are lots of advantages to getting an implant supported bridge – it's unlikely to ever need to be replaced because of its strength and stability. In addition, you can get this kind of treatment without having to disturb the rest of your teeth, thereby protecting their health.