Dental implants are an extremely popular long term solution for missing teeth, and are an effective form of restorative dentistry within Herefordshire. Our dental clinic offers dental implants to patients who are experiencing the loss of one, several, or even a whole row of teeth within the mouth. Aside from their popularity and durable nature, many patients may be wondering why it is so important to replace their missing teeth, and whether it is really necessary to receive implant dentistry.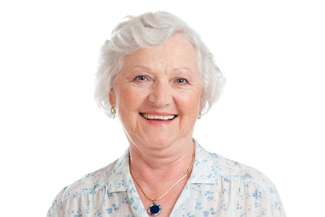 A healthier and happier smile
Dental implants in Herefordshire are a great way to restore the aesthetic appearance of a patient's smile. This particular form of restorative dentistry can not only make your smile look great, using our custom made porcelain crowns which blend in completely with the surrounding teeth within the mouth, however it can also help your mouth stay healthy.
Restoring the function of your teeth with dental implants in Herefordshire
It is common knowledge within the field of dentistry that missing teeth can cause speech impairment, as well as a diminished level of self-confidence, however it can also lead to a lower level of dental health. Missing teeth can make it extremely difficult for patients to drink, and chew normally (in addition to brushing and flossing their teeth) this can unfortunately lead to a build-up of plaque and tartar on the surface of the teeth.
How can this affect the health of my teeth?
A build-up of oral bacteria which later turns to plaque can unfortunately result in oral diseases and infections, such as gum disease, for example, which we always strive to avoid at our dental clinic within Herefordshire.
How long do dental implants really last?
Patients who are looking to receive dental implants at our dental clinic within Herefordshire may consider their dental treatment as both a large emotional and financial investment, which is why they may wish to know how long their implants will last. Investing in your dental health is extremely important, and something we encourage at our clinic, however the durability of your dental implants may depend on your individual case.
Taking care of your dental implants
Dental implants look and feel like your natural teeth, as well as functioning much like natural teeth within the mouth, however it is extremely important that they are cared for correctly. Many of our patients may be pleasantly surprised when they discover how easy implants are to take care of. Dental implants can be cared for in the same way as natural teeth, they require brushing and flossing frequently, as a build-up of oral bacteria on the teeth and the gums can cause the dental implants to fail. When your implants are cared for correctly they can last for an extremely long time, therefore making them a worthwhile financial investment in your oral health, and your physical appearance.
The financial cost of your dental implants
At our dental clinic within Herefordshire we aim to promote a high standard of dental care, as well as competitive dental prices. If you are interested in receiving dental implants, then we offer a free initial consultation, as well as monthly payments if this will help. We want as many people as possible to have access to this life enhancing treatment.