With the ever increasing rise in popularity of TV shows promoting anti ageing and makeovers, we are far more aware of how our smile looks, not only to ourselves but to others as well. Cosmetic dentistry in Herefordshire is increasing in popularity as people search for the right solution and the perfect smile.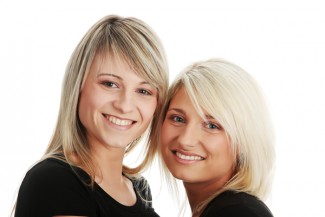 Cosmetic dentistry in Herefordshire can include all of the following treatments;
General Dentistry
Dental Implants
Hygienists
Botox, Dermal Fillers & Mesotherapy
Cosmetic dentistry is the branch of dental science that deals predominantly with the appearance of a patient's teeth as opposed to the prevention and treatment of disease or major dental reconstruction work. Cosmetic dentistry concerns itself with that which is physically and visually pleasing to the patient, and you will find that the dentist takes a keen interest in the results you hope to achieve by having cosmetic dentistry in Herefordshire, so that they can guide you to the right treatment.
We may take it for granted, but teeth play a major role in speech, digestion, and the eating of food. It is imperative that you take care of your teeth. Modern cosmetic dentistry uses high-class equipment, and these days is a relatively painless and non-scary experience.
Advances in cosmetic dentistry also allow patients to change not only the look of their teeth but also the physical shape and placement, for example by wearing braces, a patient can manipulate the movement of teeth. One of the most popular reasons for cosmetic dentistry however is to correctany defects you may have in your mouth, which in turn helps to boost your confidence. Here at Warrendale Dental we off comprehensive treatments including:
Tooth Whitening. This is the removal of stains from the tooth to whiten natural shades.
These are partial covers for front teeth that can also change the shape and colour of existing teeth.
Invisalign (invisible braces). Nobody will know you are wearing them.
To see how cosmetic dentistry in Herefordshire can help you, contact us today to book an appointment with our friendly dentist! We look forward to welcoming you soon.