When your teeth are in good condition, it's great. You can eat whatever you like and speak as normal. When you break or lose a tooth, it can be very unexpected. Whether through an accident or an illness, it can leave you feeling apprehensive about smiling and worried about your dental health. You know you need to get your missing teeth replaced but perhaps don't know what treatment to get or are nervous about the treatment process. Dental implants in Herefordshire are the most reliable way to restore missing teeth and so are worth considering.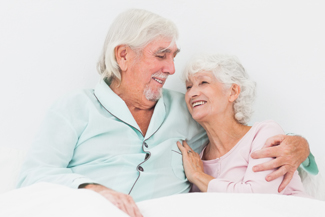 Finding out about implants
Whether you're just finding out about dental implants in Herefordshire for the first time or you've been thinking about them for a while, our dentists at Warrendale Dental can answer all of your questions.
Benefits of dental implants
These little metal screws that are fitted into your jawbone to attach artificial teeth bring some great benefits, including:
a high level of stability that enables you to do everything you'd do with your natural teeth
a protective effect for your jawbone, which can degenerate without the stimulation of tooth roots, thanks to the implants encouraging the growth of new bone tissue
increased self-confidence by ensuring your smile doesn't show off gaps in your teeth and by allowing you to eat whatever you like without worrying about your replacement teeth shifting out of place
Looking after your implants
As long as you brush your teeth twice a day, floss regularly and opt for a fluoride mouthwash, your implants should remain in good condition. They are not vulnerable to cavities but gum disease can cause them to fail. It is therefore important that you also keep up with your regular dental check-ups and deep cleans with the hygienist.
Payment plans
Dental implants in Herefordshire can be more costly than other options for artificial teeth. However, our payment plans can help spread the costs. Also, it is worth bearing in mind that dental implants can last you for decades, if not a lifetime, which makes those initial costs a worthwhile investment.
Becoming a patient
To get dental implants in Herefordshire at our clinic, register to become a new patient and book your first appointment.