When you start to lose your teeth, it's best not to take too long in replacing them. Whether you have lost a couple of front teeth in an accident, or one or two at the sides and back, or the whole lot are on the way out, come in and find out if you can replace them with dental implants in Herefordshire.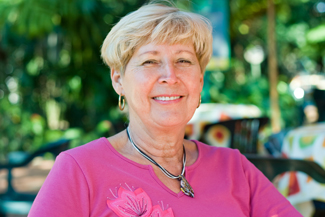 At Warrendale Dental Care, we are finding that most of our patients who need to replace lost teeth choose dental implants in Herefordshire. This is because dental implants are the only way you can get your full chewing power back without damaging your remaining teeth.
But, if you want to get dental implants in Herefordshire without having to have preparatory work, you need to act quickly.
How is your jawbone?
Dental implants are small screws or posts that we insert into carefully created channels in your jawbone. Over the following 2-6 months, the bone fuses with the implants by growing new tissue all over them. Once this is done, the implants are held securely in place by the bone and can withstand chewing forces of up to 97kg or 200lbs. That's a lot of force.
In order to be fused with the implants and be able to hold them securely in place, your jawbone needs to be in good condition when the implants go in.
What many people don't realise is that as soon as you lose a tooth, your jawbone starts to deteriorate. It dissolves itself, losing up to 25% of its size and density in just one year. As your jawbone thins and becomes spongey, it is increasingly less able to integrate with the implants and hold them in place.
When you come to us for a consultation for dental implants in Herefordshire, we will look at your jawbone, using x-rays and scans. If we think it has deteriorated, we can either graft in some bone to boost it, or, if it is the upper jaw, we can carry out a sinus lift or use extra-long implants that anchor into your cheekbone.
So, don't delay. Come in and see us as soon as you can, and let's get that dental implant ball rolling.