Replacing lost teeth – dental restoration
We consider replacement to be the very height of restoration and with dental implants Herefordshire, that's exactly what we do!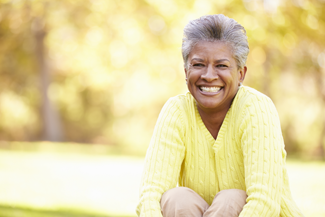 Dental restorations often focus on the aesthetic, which is the easiest thing to display in a set of before and after images, but the real art of restoration is to return function to replace a tooth that is entirely missing and could have been lost many years ago. This is one of the great strengths of dental implants Herefordshire and why we're so proud here at Warren Dental to be able to carry out full implantations for our patients.
Veneering, which focuses on the aesthetics of a tooth, which in spite of significantly increasing the structural stability of a crumbling tooth still relies on a route to build-up on, are both examples of aesthetic and functional restoratives. But oral prosthetics from implants require no pre-existing tooth or root structure, not even a vacant socket in the jawbone is needed.
How we carry out the implantation procedure
We perform oral implants over 2 sessions. During the first one, the subgum section of the implant is placed in the jawbone; this is a short titanium rod that will act as the artificial root upon which all of the prosthetics will be attached. On the upper surface of this titanium rod is a simple locking mechanism called the connector. The entire titanium section will be below the gum line and once it is placed in the gum, this will be sutured closed. This allows it to be held safely in place without any risk of infection or being dislodged from your jaw during your everyday activities of eating and talking.
Over the next 4 to 12 months, new bone will grow between the jaw and the titanium implant anchoring it in place in a process known as ossification. You will regularly attend the clinic during this time to check progress via x-rays. Once fully established, the second stage of the procedure can begin, the gum is reopened and the oral prosthetic is locked onto the titanium implant. As the implant is fully established at this point, it is ready to use as soon as you leave our clinic.
Looking after an implant
The aftercare and maintenance are extremely similar to your natural teeth; simply brushing and flossing as well as the regular 6-month check-up. This makes oral implants as close as possible to having your natural teeth back and is a big draw for many of our patients who decide to engage in the treatment.
We understand that dental implants Herefordshire are a significant investment of both your time and money. The clinic offers interest-free finance for 12-months to help spread the cost of medical care as well as other financing options depending on a credit check. As we strongly believe that access to the highest standards of dentistry should be as inclusive as possible.
If you have any further questions or think that oral implants may be suitable for yourself or a family member please feel free to get in contact with us. We are happy to provide advice over the phone.
---