More than a happy face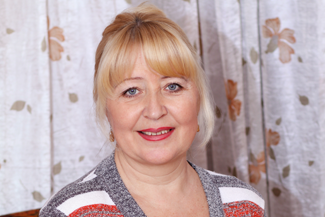 At Warrendale Dental, we pride ourselves at putting our patients' needs at the forefront of everything we do. Rather than simply opting for the one-size-fits-all archetypes, which is all too common in practices up and down the country, we take into account the needs and requirements of each individual patient. At Warrendale Dental, we believe in treating the patient, not the case, and caring not just about your mouths, but you as individuals. In doing this, we have gained a solid reputation within the local Ross-on-Wye community, and we hope to continue to serve them proudly. For anyone seeking dental implants in Herefordshire, you can rest assured that our trained and approachable staff are on hand every step of the way.
 Moving with the times
As no two sets of teeth are identical, it is our philosophy here at Warrendale Dental, that no two sets of treatments ought to be carbon copies of each other, but rather moulded to fit around the contours of each specific case. This is very much the case for those seeking  dental implants in Herefordshire, and our trained professional practitioners take every case we face as an entirely new and unique challenge. Losing one's teeth is an issue which can cause a great deal of stress and discomfort for many. Historically, those who lost a tooth would generally have to opt for a crown or denture as a prosthetic solution. This could often lead to severe structural issues and result in the patient appearing far older than their years, making the very shape of their face appear disjointed. However, with the recent advances in technology and innovation within the field of cosmetic dentistry, science has facilitated us the ability to not only 'patch up' a missing tooth, but address the issue at its root, and reconstruct the tooth in a stronger and more durable manner than was ever before possible.
Building bridges
The process of receiving dental implants in Herefordshire, from us here in Warrendale Dental, initially begins with a friendly, non formal consultation. This is done to assess the extent of the necessary treatment, and to allow our patients to familiarise themselves with the dental practitioner with whom they feel the most comfortable with, as well as the procedure. Thereafter, once they feel comfortable with the undertaking, a small hole will be drilled into the root of their gum, within the gap where the missing tooth or teeth would be. After this, a titanium socket will be inserted into the hole, and left to heal. Titanium is utilised for its unique ability to fuse with human bone, and after a brief healing period, in which it fuses with the patient's jaw bone, a replica tooth is then inserted and thus the gap is bridged. Treatment of this nature can have a massively beneficial impact on the self-esteem of those seeking it, as they can once again smile without any fear or embarrassment of exposing large or unsightly gaps within their mouths.