Yes! Our clinic understands that each patient's dental case is individual, and therefore requires different forms of restorative dentistry. The most basic form of dental implant commonly known by patients are single dental implants, although we also offer implant dentistry for the replacement of multiple, and full rows of missing teeth.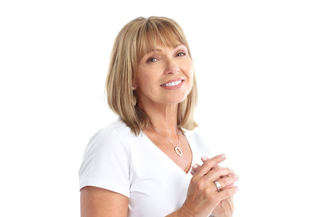 Why may I require single dental implants in Herefordshire?
Single dental implants contain just one titanium screw, attached to a single porcelain crown. Dental implants In Herefordshire could be argued as the best form of tooth replacement, and with the correct aftercare (such as proper dental hygiene), can last a long time. Single dental titanium screws can be used to replace more than one porcelain crown, but can also be easily inserted for the replacement of just one single tooth. Patients may lose one tooth due to oral diseases such as gum disease, as well as accidents for example.
Why is it important to replace missing teeth?
Having missing teeth can cause dental infections, but also affect a patient's self-esteem. Having a gap within the mouth can cause speech difficulties, as well as the development of a possible lisp.
Are dental implants in Herefordshire suitable for the replacement of more than one tooth?
Dental implants can be used to support bridges, or full arches within the mouth. One single dental implant can be used to support up to four teeth, commonly referred to as a bridge, in terms of costing, a single dental titanium screw supporting four porcelain crowns could be considered as excellent value for money.
Is it possible to have a full mouth of dental implants?
Yes! All-on-four dental implants are a new modern dental innovation which allows ultimate dental stability. CT scanners are used to determine the position of dental implants within the jaw, two implants in the upper mouth, and two in the lower. Two dental implants within the upper and lower jaw ensure a sturdy base for full arches of porcelain crowns. Denture stabilisation allows patients to eat, drink, and function normally. At our clinic in Herefordshire, our patients can walk out of our clinic with a same day beautiful new smile!
Why may denture stabilisation be right for me?
Patients with dentures may find it embarrassing, and difficult to eat, and complete other dental activities normally. Dentures are removed frequently to sleep, and can be a major life hinderance for some patients. Although there are ways to attempt to secure dentures, dental implants are arguably the best long term option. Implants allow dentures to be fixed permanently within the mouth, allowing patients to function normally, with a perfect looking smile.
Why choose us to receive your dental implants?
Our clinic has over ten years of implant experience, using modern dental technology to ensure our patients receive the highest level of restorative treatment. We use high quality materials to produce natural looking, and long lasting results. In terms of our porcelain crowns, we understand that these are an important aspect of the dental implant, due to their need for an aesthetically pleasing appearance, which is why we use natural looking ceramics such as procera and zirconia.