If you have previously lost a tooth and are looking for a solution to remedy your smile, dental implants Herefordshire, could be the treatment for you. You should be able to smile with confidence and these implants can give you the power to do exactly that. An implant is a cutting edge addition that can be used to fit a new denture, bridge or crown. These replacement teeth will be matched to your surrounding teeth so you can be proud of your smile again. The implant itself is first fitted at the jaw and given sufficient time to heal. Once the site of the implant has healed, then your new crown or prosthetic is fitted. You will work with your dentist to determine if this is the treatment for you and ensure that you understand the process at every step of the way. This article will run through whether you need dental implants and then, if you do, how you should go about getting them.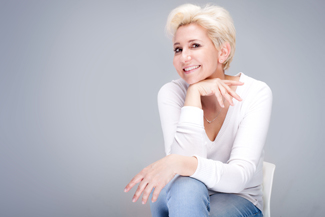 Do I need dental implants?
You may be finding yourself asking if the treatment of dental implants Herefordshire is one that is really necessary to you and your smile. Any gap in the smile can prove to become a health risk further down the line. The surrounding teeth can begin to move into the gap that was left behind from the tooth you lost and this can cause you problems with the integrity of your smile. The structure of your face can become compromised as well, so it really is in your best interest to look after your smile from the start. The gaps that are left behind by the teeth that you lost can also be places that infections and gum disease can breed. Patients are heavily advised to tackle spaces in their smile. If you have a gap in your smile then you may find that this treatment is the correct one for you, to make your smile healthy again and allow it to be easier to care for. You should read on to the following section to discover what you should do next to take your first steps to a happier and healthier smile.
What should I do next?
If you think that dental implants Herefordshire could be the correct treatment for you and your smile, then you should consider getting in contact with us, here at Warrendale Dental, today. We can answer any questions that you may have, so you can access the treatment that you need most. You can have a look at the website to read more about this treatment in detail and to ensure that this is the treatment for you. You will need to have a certain level of oral health for this procedure to take place, your dentist will work with you to get you to this point. You will also need a certain amount of bone density in the jaw to fit the implant into, if you do not, then your dentist can make alternative arrangements, this could include using your zygomatic bone instead. Please get in contact with us if you think that this treatment is for you.