When people lose teeth they often spend a long time agonising over which tooth replacement treatment they should choose. At Warrendale Dental we want to ensure that you are getting the right treatment for yourself and that when you leave our practice you are more than just satisfied with your new teeth. We offer our patients the chance to have dental implants Herefordshire, a treatment the end result of which, is a set of natural-looking teeth that feel and behave just like your original ones. The treatment works by using small metal screws to permanently fix your new teeth into your mouth. The screws are placed into your jawbone, which keeps it stimulated too, to act as the roots of your tooth or teeth. How many screws you will need to have placed into your jawbone will depend on the amount of teeth that you are replacing, but you will not require one screw per tooth. A whole set of teeth can sometimes be replaced using as little as four screws, but sometimes restoring an entire set can require up to twelve.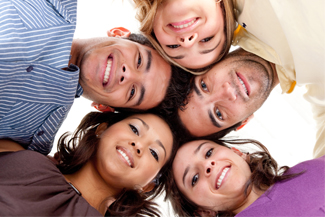 Why do people opt for this treatment?
A majority of people choose to get dental implants Herefordshire because they wish to have natural-looking false teeth that they can really rely on. Permanently fixed into your mouth, you will no longer need to worry about having to chew delicately on one side of your mouth or having to avoid chewy foods in case they dislodge your dentures. You will be able to brush your teeth as if they were normal teeth, but using products that have been suggested by your practitioner. Another benefit of this treatment is that if you take care of your new teeth properly they can last you for up to ten years and in some circumstances even longer. They are extremely durable, and whilst the initial costs may be more than alternative tooth replacement options, it soon becomes clear that the nature of this treatment is much more cost effective, as it does not need to be regularly maintained.
Tooth replacement doesn't always have to be complicated
A lot of people believe that they can only get dental implants Herefordshire if they are missing all of their teeth. At Warrendale Dental we offer this treatment for anyone who is missing teeth, regardless of if it is one or all of them. Different appliances can be attached to your tooth implants, and which ones you will require will be something that your dental practitioner discusses with you at your consultation appointment. Crowns are often used to replace single teeth or a couple of missing teeth, whilst dentures are used to replace entire sets of teeth. In the circumstances where you are missing several teeth in a row or on either side of an original tooth, you will most likely need a bridge to complete your smile. Your appliances can be attached as soon as your mouth has healed around your screws, which normally takes around six weeks, but this can sometimes vary from patient to patient.