Are you considering dental implants in Herefordshire?
At Warrendale Dental we believe replacing missing teeth is important, not only for a patient's oral health, but for their overall wellbeing. These days there are several innovative treatments such as dentures and bridges, but we are delighted to offer our patients an additional choice: dental implants Herefordshire.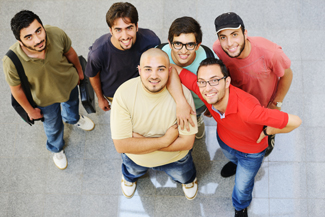 So, what exactly are dental implants and how do they work? Simply put, they are posts that support the replacement of teeth and help to restore a natural looking smile. They fit directly into the jawbone and hold your false teeth into place in the same way that your roots would offer support for your natural teeth. This lasting alternative offers patients a host of benefits and we are proud to offer this highly effective treatment plan at our practice.
Why choose to have dental implants?
If you're struggling with the ability to chew food properly or experiencing issues with your speech, dental implants may be an ideal solution for you. We are able to assist with replacing a single tooth or multiple teeth with denture stabilisation and dental implants Herefordshire.
Dr Chris Brown is experienced in dental implants Herefordshire and is able to assist in replacing missing teeth, we can offer fixed support for those looking to have full dentures or even help with teeth restorations. We use Nobel Bio care products and treatment concepts to provide our patients with the most natural-looking results.
Benefits of dental implants
Did you know that you can look after your dental implants the same way you would your natural teeth? In fact, it's vital to take care of them and sustain good oral hygiene habits to avoid bacteria and gum disease, as these may cause the implant to fail. We highly recommend brushing your teeth regularly and flossing, as well as opting for regular check- ups with our dentist. This way your dental implants will be long lasting, and you can enjoy the results for years to come.
Patients who opt for implants can enjoy greater stability compared to older methods used, such as gum-mounted dentures. Other benefits include durability, as with the right care your dental implants will last for decades. Another advantage of having dental implants is that they are comfortable and offer no discomfort as can happen with removable dentures.
We have a passion for dentistry
Our skilled team of dentists are fully equipped to oversee every dental need from preventive care and general maintenance to intricate cosmetic treatments. Our dentists Chris and Stuart have a passion for the work they do and are dedicated to developing a personal treatment programme customised for each patient's needs.
Our practice also offers clear aligners for discreet teeth straightening, as well as teeth whitening to achieve a Hollywood-worthy smile. If you're considering cosmetic dentistry, we also have a range of treatments from porcelain veneers to crowns that will help to restore any chipped or broken teeth.
If you're searching for quality dentistry with practitioners who care, visit our practice to find out more about all the cosmetic treatments we have on offer.
---