If you are dealing with a missing tooth, you will understand how it can affect your day to day life. Not having all your teeth can not only affect how you chew, but in some cases it can affect your speech and can cause issues with your bite, meaning there can be alignment issues along with other serious problems. This is why at Warrendale Dental we offer dental implants Herefordshire to our patients who are dealing with a missing tooth or teeth in order to restore both functionality and smile.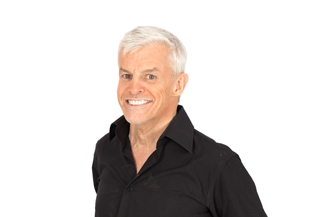 What are dental implants Herefordshire?
Dental implants are simply posts made out of titanium and their function is to support replacement teeth. Dental implants can not only replace a single tooth or multiple teeth, but if needed can replace a whole arch or an entire set of teeth using denture stabilisation.
If you currently have a missing tooth and are interested in having a dental implant, we will firstly invite you to our practice where you will have a consultation with one of our dentists. The consultation is important as it allows us to identify whether the dental implant treatment is most suitable for you. Our dentist will check the health of your remaining teeth and gums and will also check your bone density. In order for you to receive dental implants you must have sufficient bone density. We will also have a look at your medical history and lifestyle choices, as certain factors can affect the treatment, for example smoking.
If we are satisfied that dental implants are most suitable for you, we will create a treatment plan and invite you back to the practice to start the process.
Dental implants Herefordshire – the next stage
Before starting the dental implant procedure you will be given a local anaesthetic. Although this is considered to be a minor dental procedure, a local anaesthetic is necessary as we will be placing the dental implant into the jawbone.
So if you are particularly nervous about pain or having any type of surgery there is no need to worry as the procedure is almost pain free. After giving you the local anaesthetic our implant dentist will start the procedure by making a small incision in the jawbone where the tooth or teeth should be. This is so that a hole can be drilled and the implant can be screwed into place. After this has been done another appointment will be arranged for you to come back and have the replacement tooth fitted. This is because the implant and the jawbone will need to heal and fuse together which can take a number of months.
At your next appointment with us, the implant will have healed and you will be ready to receive your replacement tooth. The replacement tooth will be coloured and made to fit your remaining teeth making it undetectable.
How to look after dental implants
In order for your dental implants to last as long as possible, we advise that you look after your dental implants as well as your natural teeth by brushing twice daily and flossing after every meal. Although they are artificial teeth, dental implants can still be affected by the build-up of bacteria in the gums if a good oral regime is not maintained.